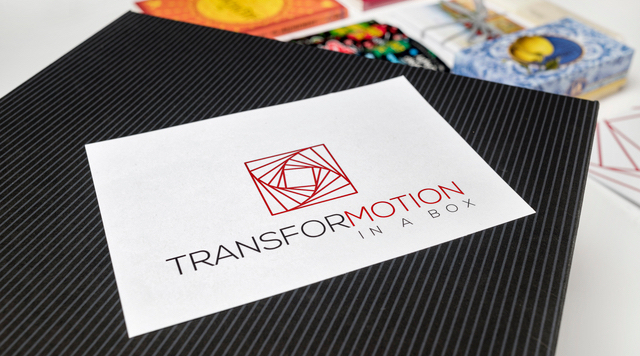 Introducing TRANSFORMOTION™ in a Box, our subscription-based program designed to take your brain off its leash and let it expand in new ways.
What are you trying to solve?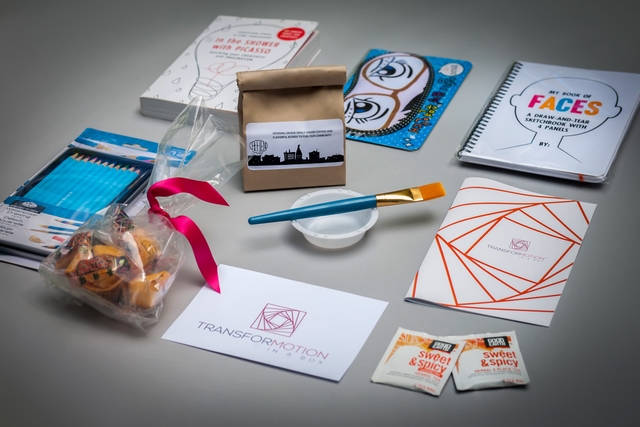 Big innovations? A culture shift in your organization? Important changes aren't fulfilled by a committee meeting. Or by doing nothing.
TRANSFORMOTION™ is designed to lead you into groundbreaking problem solving. Each box can be used as:
an intensive personal mini-retreat
a once-a-week habit builder
Or buy multiple boxes for a group workshop.
---
What's inside
5-8 specially curated hands-on multi-sensory items
a workbook with our specially developed exercises to focus your thinking
a playlist that inspires
---
Who needs a TRANSFORMOTION?
CEOs, COOs, entrepreneurs and other senior level leaders working on new initiatives
Marketing and communications managers who want to inject new creativity and thinking into their departments
Anyone who wants to be more innovative

---
SUBSCRIBE NOW
Put something transformative into motion. When you subscribe to TRANSFORMOTION, you will receive an experiential package once each quarter containing hand-selected items that stimulate your senses and your mind—sight, taste, sound and aroma, combined with materials to work both sides of your brain.
Individual box: $75 + priority shipping and handling
Subscription (4 boxes): $300 includes free priority shipping and handling