TRANSFORMOTION™ Testimonials
---
"You know how you make all these resolutions at the start of the year, but never actually follow through? I am on the same boat! This box, however, gave me the boost to actually turn my ideas into concrete plans with the exercises provided. It's better than coffee on a busy workday!" —Athena Valero, Manager, Global Services at Target Corp.
---
"I would recommend this to anyone who needs a little shake up. We get so buried in our daily grind, it's hard to see the Forrest AND the trees. This helped me get back in tune with seeing both." —Caitlin Sayre, Florida attorney
---
"A brilliant way to free you from the constraints that come with every day life and spark your creativity. But what's so cool, is that the exercises from the box offer you an opportunity to see your world through a new lens, and when you do that, you see new opportunities. All at once, it can make you more efficient, more inspired, and more excited to go about your day." —Nate Burdine, Mud Mile Communications
---
"Transformotion Treat - The month with fortune cookies was particularly fun and I think I spaced that special treat out for many weeks and it seemed that the little fortune was saying exactly what I needed at that moment. One not so fun night I popped one open to read, 'Life is not a matter of holding good cards, but sometimes, playing a poor hand well.' Often that is exactly where we sit as an entrepreneur." —Angel Zimmerman, Entrepreneur and Law Office Managing Partner
---
"The exercises you put us through generated GREAT IDEAS and lots of laughter and bonding as an organization of women entrepreneurs! I am excited with what I'm using already!!!" —Nancy Harms, Manager, Findables
---
"It's interesting to me because typically entrepreneurs are very creative in the start-up stage, when they're thinking of their idea. Once they get into business and the day-to-day grind of running a business they may actually lose that creative spark they once had. (The box) forces you to sit down and re-engage the creative side of your brain, which is very critical to entrepreneurship." —Rick LeJuerrne, Esq, President of Flow Capital, LLC
---
TRANSFORMOTION™ Press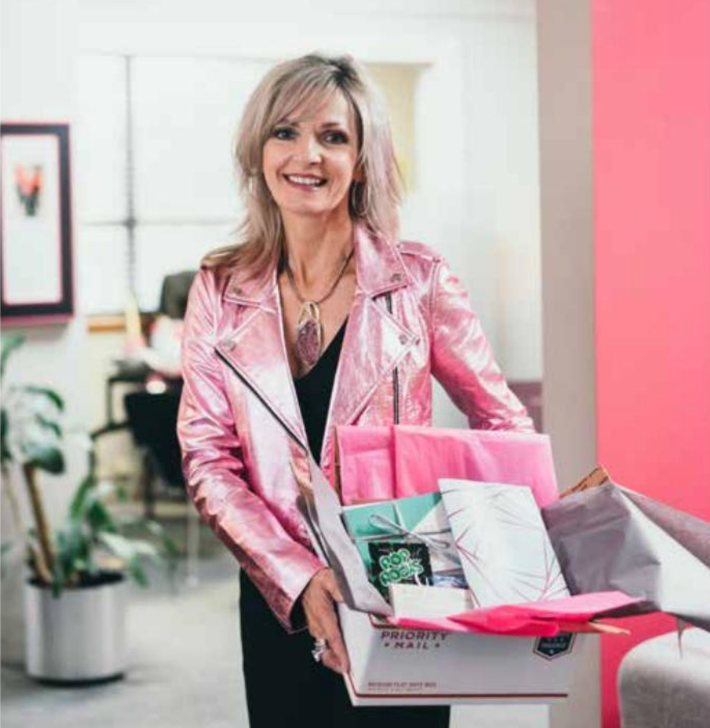 Click here to view TK Business Magazine's recent article.
---
---
Click here to view Topeka Capital-Journal's news article.
---
Click here to listen to TK Business Magazine's radio interview.
---
SUBSCRIBE NOW
When you subscribe to TRANSFORMOTION™, you will receive an experiential package once each quarter containing hand-selected items that stimulate your senses and your mind—sight, taste, sound and aroma, combined with materials to work both sides of your brain.
Buy once: $75 + priority shipping and handling
Buy for a year (4 shipments): $300 and get free priority shipping and handling