TRANSFORMOTION™ Testimonials
---
"Transformotion Treat - The month with fortune cookies was particularly fun and I think I spaced that special treat out for many weeks and it seemed that the little fortune was saying exactly what I needed at that moment. One not so fun night I popped one open to read, 'Life is not a matter of holding good cards, but sometimes, playing a poor hand well.' Often that is exactly where we sit as an entrepreneur." —Angel Zimmerman, Entrepreneur and Law Office Managing Partner
---
"The exercises you put us through generated GREAT IDEAS and lots of laughter and bonding as an organization of women entrepreneurs! I am excited with what I'm using already!!!" —Nancy Harms, Manager, Findables
---
"It's interesting to me because typically entrepreneurs are very creative in the start-up stage, when they're thinking of their idea. Once they get into business and the day-to-day grind of running a business they may actually lose that creative spark they once had. (The box) forces you to sit down and re-engage the creative side of your brain, which is very critical to entrepreneurship." —Rick LeJuerrne, Esq, President of Flow Capital, LLC
---
TRANSFORMOTION™ Press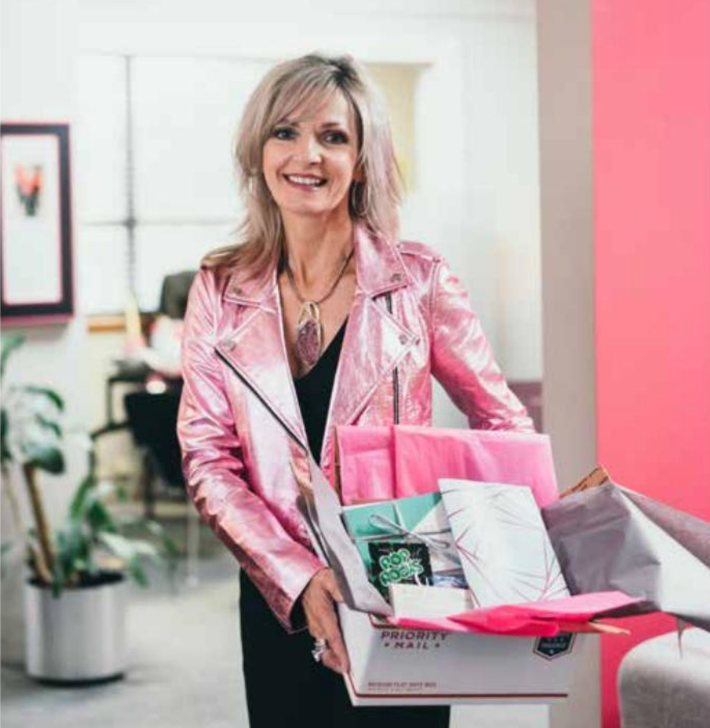 Click here to view TK Business Magazine's recent article.
---
---
Click here to view Topeka Capital-Journal's news article.
---
Click here to listen to TK Business Magazine's radio interview.
---
SUBSCRIBE NOW
When you subscribe to TRANSFORMOTION™, you will receive an experiential package once each quarter containing hand-selected items that stimulate your senses and your mind—sight, taste, sound and aroma, combined with materials to work both sides of your brain.
Buy once: $75 + priority shipping and handling
Buy for a year (4 shipments): $300 and get free priority shipping and handling