Seveneightfive Magzine has named Martha Bartlett Piland one of its 2016 Women Who Rock.
"I'm thrilled to be included on this list... and in ithe company of such an impressive circle of other women," said Martha.
The magazine, edited and published by Kerrice Mapes, is known for its championing of area arts, entertainment, food and community issues.
Each year, seveneightfive (for the local area code) celebrates women who are leaving their mark on the community. Women who are not afraid to speak out, raise their hands and roll up their sleeves. Kerrice, we think you're pretty rockin' too!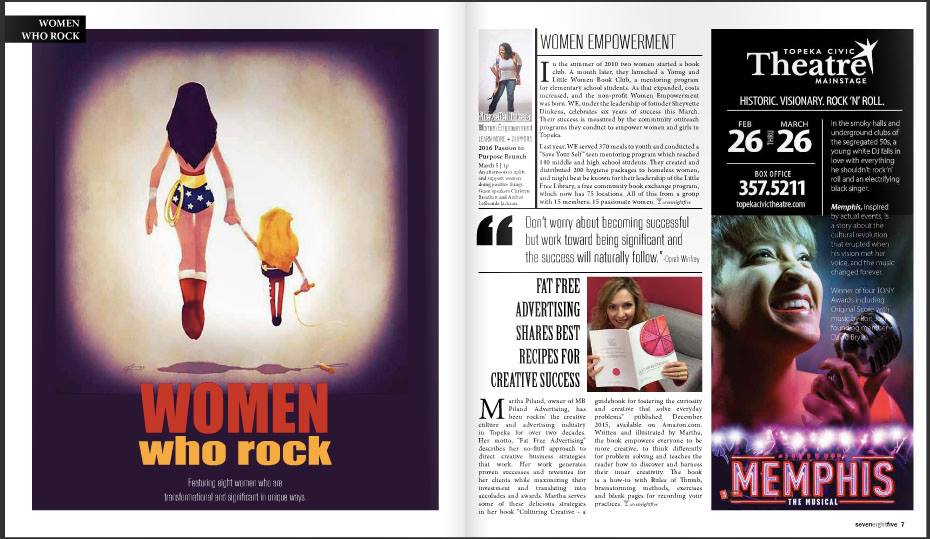 Read the Issu here.