Climbing a mountain with two dull steak knives?
In its regular Heart of the Entrepreneur series, the Fall issue of TK Magazine features an interview with Martha Bartlett Piland.
Business expert Rick LeJuerrne interviewed Martha to share her entrepreneurship story... and her advice for other entrepreneurs. Some of the highlights:
Plan your work, and work your plan
Have focus and self-discipline
Entrepreneurship is a mindset (you don't have to be a business owner to have it)
Be sure employees share your passion and brand purpose
See more about Martha's journey (the story on the steak knives) and what she's learned along the way in the current issue of TK. You can find it on newsstands, or read it online here. Thanks to Rachel Lock for some terrific photos!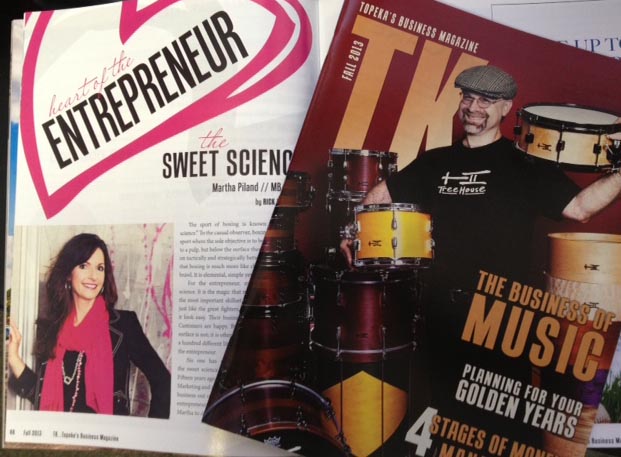 Story by Rick LeJuerrne. Photos by Rachel Lock.