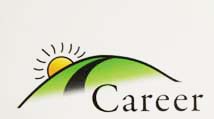 Martha Bartlett Piland has joined the Career Pathways Collaborative, a committee working on national curriculum and testing standards for marketing students. We think this is workforce development at its best!
The committee made up of educators, academic scholars and business leaders had its first meeting April 18-19 in Kansas City to develop a Marketing test blueprint.
Led by the University of Kansas, this program will help influence decision making about future curriculum and core competencies for 11th and

12th grade students—preparing them to launch into marketing careers or to move on to college degrees.
Nominations for the collaborative are received from individual State Departments of Education or State Community College System. Candidates with diverse backgrounds, ranging from industry to secondary and post-secondary education, are nominated to serve.