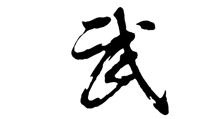 There are lots of reasons to read the Art of War. Though it's literally about military strategy, I'll argue that it's equally applicable to a company's success:
"He will win whose army is animated by the same spirit throughout all its ranks."
That "same spirit," is the internal brand love that makes everyone inside a company work with passion to win in the battlefield of the marketplace.
What else can we learn about the internal brand from Sun Tzu?
(You will lose) by commanding the army to advance or to retreat, being ignorant of the fact that it cannot obey. This is called hobbling the army. —My Takeaway: Don't hobble your team. Give them the tools and direction they need.


(You will lose) when the army is restless and distrustful, trouble is sure to come from the other feudal princes. This is simply bringing anarchy into the army, and flinging victory away. —My takeaway: Don't tolerate silos, infighting and poisonous politics. They destroy your path to success.

These sayings (and many more) are worthy of consideration as you work on aligning your internal and external brands, developing better processes and purpose.
Imagine a steely-eyed Sun Tzu in your next management/board meeting. Will he smell victory or defeat?
This is a fascinating, valuable read. You can start with a "cheat sheet" version at SunTzuSaid.com or just break down and buy the book.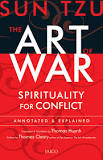 Buy it on Amazon hereThoughtfully read it and see where you can build your organization to be stronger and smarter from the inside out.
What do you think? Email This email address is being protected from spambots. You need JavaScript enabled to view it. your best Sun Tzu quote and what it means to you for a chance to win a copy of the book courtesy of MB Piland.