HOGG Heating & Air Conditioning Company has a smart internal brand that infects its customers faster than a summer cold. They know they're more than just an HVAC company. They see themselves as the ones who come to the rescue.
JR Waddell, who holds the Biz Development and Communications post says they realize that like dentists, "nobody wants to see us unless they have to and it's often a grudge purchase."
The great thing? JR also says, "we don't tend to see ourselves this way. We picture ourselves as the firemen who come and rescue your kitty." HOGG will swoop in and save the day.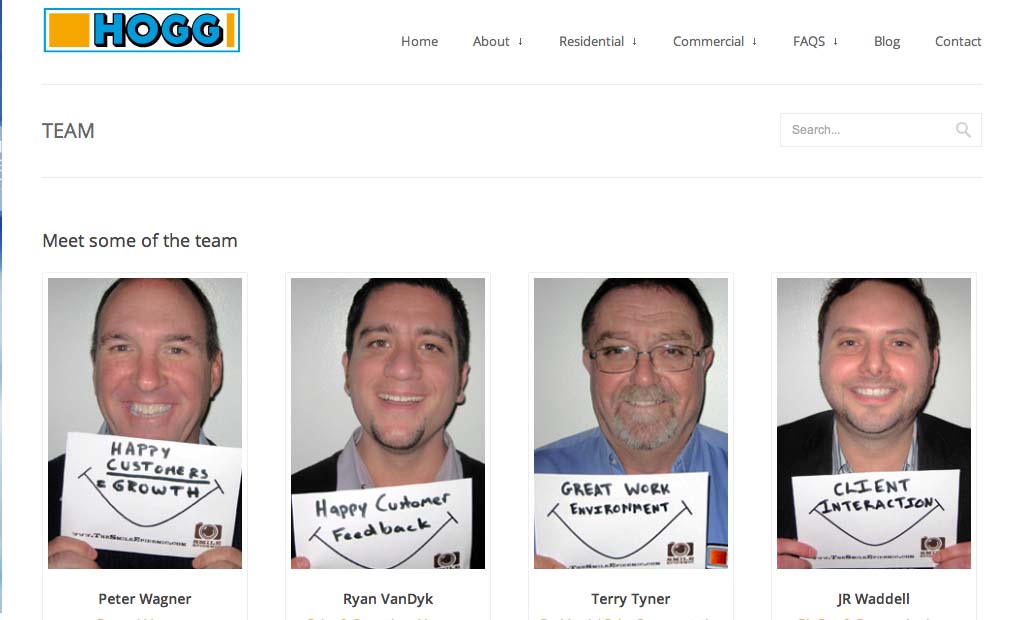 A superhero internal brand!
They have taken it further by asking customers to make a smile sign with a reason HOGG made them smile, then taking their photos.
That's internal and external brand love that helps make service personnel feel great about going to help a customer—and turning what's often a tense situation into a happy ending for everyone.
I suspect this generates incredible word of mouth buzz and builds loyalty for both customers and employees. We think it's brilliant. You can read JR's full blog post here.
(And thanks to my Twitter friend @JuliaRosien for turning us on to the HOGG blog!)
Want more intel on how to build a brand from the inside out? Follow me on Twitter: @MarthaPiland for daily inspiration.