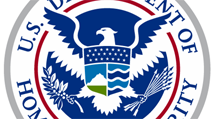 Have you put off planning, budgeting and—dare I say it—dreaming? If so, you're probably working too much in the business and not enough on the business.
Don't wait for a crisis. Plan now.
the tidal wave that's both a blessing and a curse
One entrepreneur I know is blessed with an abundance of new business this year. It may be too much business because the entire year has been a flood of frantic activity just trying to keep up. That's distracting from cultivating internal culture, serving existing relationships and overseeing new customer development.
stop being a control freak
Many leaders have difficulty letting go of doing. They want everything to be "perfect," or "my way" so they think the only way to get that perfection is to do it themselves.
Well-branded business cards should be handed out all the time. (Here are some we love.)
Better leaders establish a well-branded internal culture with the "Company X Way of Doing Things." They're slow to hire and quick to redirect those who aren't a good match. They invest in training and employee development so that everyone on the inside knows the company purpose, what the brand stands for and how they must help make it happen.
Those leaders are comfortable with staffers representing the brand in public and to customers and doing excellent, profit-building work.
dig a well before you're thirsty
Famed entrepreneur Harvey Mackay says to "dig your well before you're thirsty." And he's right. For many businesses, the sales pipeline is long. What you're doing for your business right now affects what your income stream will look like this time next year.
Make sure all areas of your business plan are addressed both deep and wide so if a drought comes, you're prepared.
Stop DOING and start analyzing, planning and dreaming. Can you afford to wait?
---
Whether you need Brand First Aid or a better plan, send up a flare and call Martha Bartlett Piland at 785.969.6203.
Special thanks to Chuck Clanahan, Protective Security Advisor for the Department of Homeland Security for the inspiration and title for this blog.