"Everyone should buy my product," is the answer we often hear from both startups and seasoned marketers when we ask about their target audiences. But marketers rarely have enough time and budget to market effectively to everyone. Here's 6-step method to crush your marketing goals with smarter targeting.
1. don't spread your team too thin

Even a large marketing department can be overburdened if they're trying to market to many different target audiences. If you're a startup or a smaller department, it can be overwhelming. Spreading your precious time and marketing budget among too many priorities will leave you exhausted and with little to show for your efforts.
Better to narrow focus and create a strong impact with the right prospects.
2. identify the right prospects

It's sometimes difficult to know the best prospects to pursue. Start by charting out the different audience segments that seem to have the most potential and answer these questions:
Who is most likely to purchase?
How much will they be willing to pay? (Will they pay a premium, or are they low-cost buyers?)
Will they purchase only once, or be repeat customers?
Will they pay for onboarding or expect it to be free?
Will they require significant customer service help or costly ongoing support?
Do they have large personal networks, and will they be willing to recommend your product to others, or will they want to white label your service?
What lifetime value does the relationship represent?
Are there sufficient numbers of them to warrant this investment?
Established brands should evaluate existing customer information. We are frequently surprised to find that this step is overlooked or that information is difficult to get from IT. Current customers can provide a wealth of valuable insights if you use your data.
3. calculate the true acqusition cost
If you're renting lists, paying for referrals, sponsoring influencers or simply using an intern to look up contacts, there's a time cost and an out-of-pocket cost. Renting a list means recurring expenses. Interns require supervision. And the more specialized your business—and your audience—the more expensive building your prospect list becomes.
What does it cost to:
find them
acquire them
keep them
Make sure to factor all this information into the equation.
4. prioritize
Once these questions are answered, select the top 2-3 audiences. Establish a rank for each, then assign marketing budget proportionately. This takes discipline. It can be hard to let go of an audience, even if it becomes evident that they're a losing proposition. But basing the decisions on hard numbers will help your marketing spend go further.
Prioritizing helps you select the top audiences most likely to buy and concentrate your marketing efforts there. This allows you to create the reach and frequency that put your brand on the radar of the people most important to you.
You may want to do some testing with an audience to determine if it represents opportunity for your brand. That's OK. But do it wisely, establish a testing budget up front rather than stealing budget from other audiences later. That's a risk that may not pay off.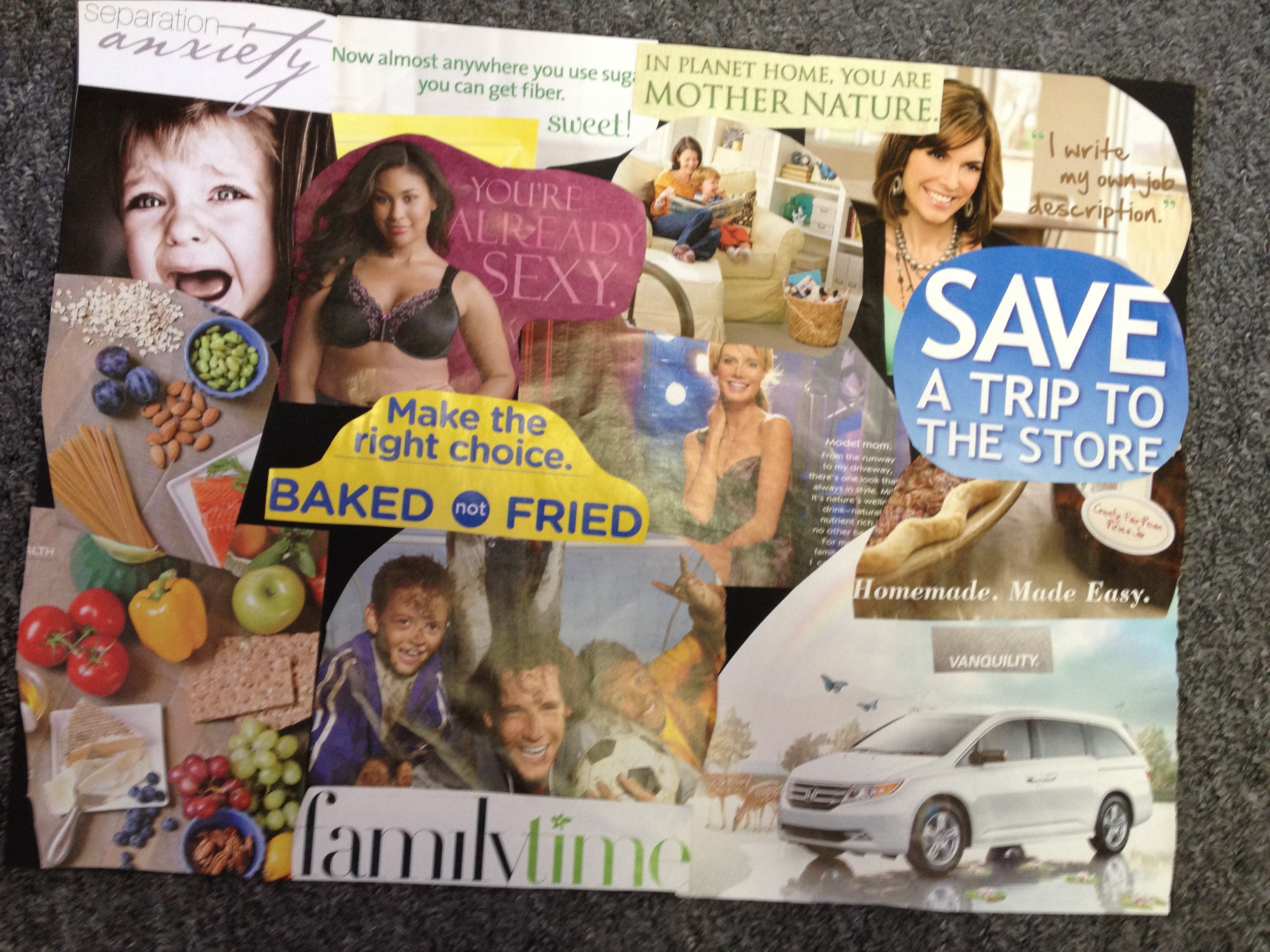 Creating visual representations of real people in your audience (not just numbers) can help your team develop campaign communications that resonate.
5. learn and understand
Your audiences are not a faceless mass of demographics. Listen, learn and understand their needs:
What is their day like?
What keeps them up at night?
What do they care about?
What are their habits, hopes and dreams?
Where do you find them?
Caution: they may not be just like you.
Much of this information can be obtained through observing social media, conducting focus groups or finding industry data through secondary research. Don't skip this step. The upfront investment in time will pay off later.
6. speak to them personally
Knowing more about your audiences gives you the opportunity to craft messaging that's relevant and feels personal. Develop character sketches or personas for your audiences. Make these personas visual with words, colors, images and emotion. This helps you and your marketing team keep people and their needs in mind when you're developing marketing and advertising campaigns.
Avoid one-size-fits-all emails, social media and other advertising. Use the myriad digital tools available to make sure your communications look and sound relatable to the people you're trying to build a relationship with. When you create messaging that fits, people are more likely to feel like you understand them and are offering a solution they need.
strategy first
Answer the questions, target properly and craft relevant messaging. Be disciplined, take a focused approach, and go for the win.
---
Need help sorting out your target audiences? Let's talk about how we can help: call Martha Bartlett Piland direct: 785.969.6203, or This email address is being protected from spambots. You need JavaScript enabled to view it..