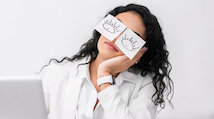 "Dear Valued Customer,"
I recently received an email with this salutation from a company where I spent a significant amount of money about two years ago. They wanted to see if I needed more of their services. They even referenced a survey that I had "recently" filled out—but actually had done more than a year ago.
To start, the timing was odd. The work and the survey were so far in the past, I wondered if my name had ended up on the wrong list.
And more than a little tone deaf, "Dear Valued Customer" doesn't make anyone feel valued. You may as well say, "Hey you!" and be the poster child for customer experience fails.
If you're sending letters or emails with a "Dear Valued Customer" salutation, STOP. When someone is "valued" and a "customer," you know their name. Use it.
Dale Carnegie said, "A person's name is to that person, the sweetest, most important sound in any language."
and you need to do more
The success of a business relies on more than just attracting new customers. It hinges on cultivating ongoing and deepening relationships with those the business already has. The cost to retain an existing customer is much more efficient than the cost to attract a new buyer.
Your current customers are more than important; they are vital to your success. You can speak to them in shorthand because they already know you and are familiar with your products and services. People like to do business with people they already know and buy products that are already familar to them. This buying habit translates into a lifetime value that should drive your marketing strategy: to communicate in personal, timely, meaningful and relevant language.
The more considered a purchase or investment is, the more important it is to do this well.
Photo by Jon Tyson on UnsplashYou must demonstrate that they are important and valued by delivering a superior customer experience through every stage of sales cyle: from considering to buying to using your products/services to referring others and then back to buying again.
personalization is required
Savvy branders know that buyers want customized, tailored experiences. Marketing trends are shifting that direction in every type of interaction: advertising, web site, app, in store, direct mail, email and even text.
Consumers demand and respond to personalization:
Consumers find personalization appealing.
Consumers expect brands to understand their needs based on buying history.
Consumers get frustrated with "one-size-fits-all" marketing content.
They get bombarded with impersonal, irrelevant messaging.
They are more likely to engage with personalized content and to do business with brands that customize the buying experience.
Despite the privacy concerns of some, consumers will share their data if it means they get exclusive discounts on the products they want.
Personalization pays a 20:1 ROI. The return on a $1 investment in personalization can deliver up to $20 in returns. (Source: https://www.liveclicker.com/resources/report/the-value-of-personalization-optimization-for-retailers/)
3 steps to effective customer retention
Personalized, tailored communications help you retain and deepen valuable relationships because they put the customer instead of the product at the center of the relationship. They prime the buying pump because they address the purchaser with timely and relevant offers. Take these 3 steps to make sure your communications are welcome and effective.
step 1: know who your current customers are
It seems simple. But as demonstrated by "Dear Valued Customer," there are businesses that aren't taking the basic step of doing a data merge of customer names into communications. Mine your CRM or sales database. If you don't collect customer names, start doing it now. You'll get a much better response if your message sounds like you actually know and remember them.
step 2: know your customer needs
You can anticipate someone's needs based on past purchase behavior. With a segmented list, you can also build profiles of similar customers to predict and anticipate when and what someone is likely to buy.
Make it easy for customers to participate in the relationship by giving them a way to tell you what they want, such as a satisfaction survey or by providing them the option to customize how often they get messages from you and through which channels (email, phone, text, etc.).
step 3: communicate in a timely and relevant way
Thinking back to the case of the "Dear Valued Customer" company, make sure your communications take into account when the customer last interacted with you or last made a purchase. You should respond or reach out at the appropriate time. Follow up soon after a major purchase. Don't let survey data get stale. Waiting too long to reach out or respond can sour the relationship you've worked so hard to build with your buyer.
The sales cycle for your brand is like no other so you need to develop a schedule that optimizes your opportunities. If your product has a distinct buying cycle, build in ticklers at appropriate intervals to promote when the time is right. Some examples:
A landscaping company can reach out with messaging tailored to the season when timing is right for planting, pruning, installing or repairing hardscapes.
Professional services such as legal, tax, accounting and financial planning can send communications to clients to offer expanded or related services, especially at tax time or near the end of each quarter.
A retirement community or home health company should think about pre- and post-holiday season when families gather and may notice that an elderly relative may need to help with daily care and home upkeep. This is often when decisions about elder care take place.
start at step 1
Implementing a full-fledged personalized marketing program may seem overwhelming. If you don't have a system in place that automates this, just start with getting customer names right. Then build up your system from there. Later you can add levels of sophistication such as purchase history, lifestyle, family status and other data points that will help you up your marketing game and deliver a best-in-class experience.
If you really value your customers, you can tell them and you can show them. Just don't call them "Dear Valued Customer."
---
Need help with personlized marketing that builds brand love and loyalty? Let's talk about how we can help: call Alex Reilly direct: 785.383.3689 or This email address is being protected from spambots. You need JavaScript enabled to view it..