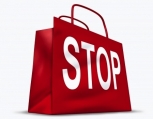 At a glance, this seems like a gimmicky marketing ploy. But is it?
Early last year Patagonia began a campaign that discouraged shoppers from spending on Cyber Monday and told them to "buy less."
They ran ads that showed their products with headlines like, "Don't Buy This Jacket." They even asked customers to sign a pledge to buy less. Which they did. Right before they proceeded to buy the jacket in question.
Marketing paradox or purpose?
So, is this disingenuous? Is it deceptive? Is it sophomoric reverse psychology marketing?
Actually, it's a great example of how a brand can dig deep into its purpose to differentiate itself from competitors. It demonstrates how a brand can be more than a set of products with a label stitched in them, but rather a symbol of a philosophy that resonates very personally with its core customers.
Patagonia's mission statement posted on the website is: "Build the best product, cause no unnecessary harm, use business to inspire and implement solutions to the environmental crisis." And as a retailer, they own up to the reality that every purchase has environmental consequences.
A look inside
Patagonia has built a culture that genuinely embraces these concepts in nearly everything they do. They even ask those seeking employment with the company to consider the environment in how they submit resumes and other materials to HR. Yvon Chouinard, company founder and CEO, also wrote a book, The Responsible Economy, and the company is connected with many high profile environmental and fair labor initiatives, demonstrating a sincere connection and investment in conscious capitalism. That's a business that has beautifully aligned its practices with its purpose.
Purpose is profitable
The financial results have also been impressive.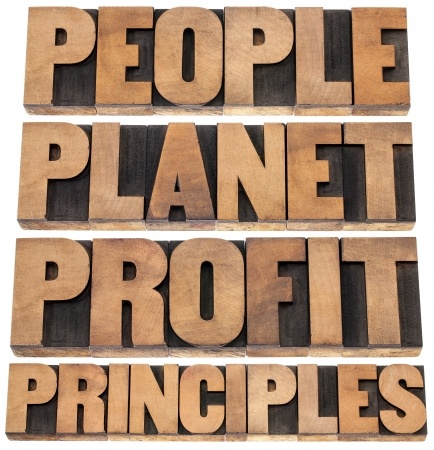 1/3 increase in sales in 2012 ($543 million)
Expansion to 88 stores, with 14 added in 2012
Expected continued growth of 15% per year
–Data sources Bloomberg Businessweek and the Los Angeles Times
Ready for the future consumer
As the collective cultural conscience begins to shift away from rampant consumerism to one that considers the impact on the environment and the people in far away countries who make our clothing, companies like Patagonia are ready and waiting. The backlash against reckless consumerism is that we need to think before we buy, to carefully consider our purchases.
Are you ready?
So how does your brand stack up? Is your purpose more than lip service to your employees and core customers? Or does it connect deeply and emotionally with those who support your business?
If it's time to take a good hard look and make some adjustments, give us a call. We'll hold up the mirror and make sure you get a perfect fit.